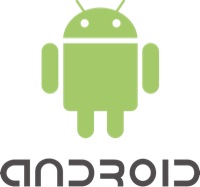 Liberty have just launched our Android version of our popular APP!
Click the link below of search for us right from your ANDROID phone!




Brand NEW Scan Control APP just launched!
Click on the picture for more information!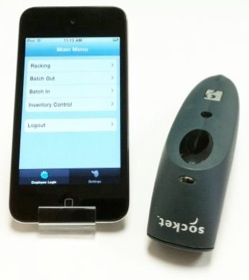 Liberty Computers has become the fastest selling dry cleaning software for the Australian Dry Cleaner. We offer a fully supported product hardware and software and continue to drive the bar higher. We are working with 24/7 Dry Cleaning Vending machine's we call ADM's. We offer live back to customer SMS and E-Mail notifications. Our Dry Cleaning Software has the ability to link all your stores together via the internet and streamline all your reports and share customers.
We are currently Service all over Australia, New Zealand and Asia

Liberty Touch Control is the latest innovation dry cleaning software from Liberty Computers. Many new and exciting enhancements have been incorporated to increase its security, networking connectivity, statistical and marketing capabilities and of course ease of use.

Liberty Touch Control Dry Cleaning software and Laundry Software
Version 4 is our easiest and most powerful version yet. Touch Control dry cleaning software was developed using Microsoft .Net and SQL 2005 technologies. Orders are processed quickly and easily using Touch Controls intuitively designed screens. Touch Control will provide you with all the tools you need to effectively run your Dry Cleaning business in one software package.

NEWS FLASH!!
iDryClean is now on ANY* Smart phone or internet enabled PDA!
We also now offer FULL website integration!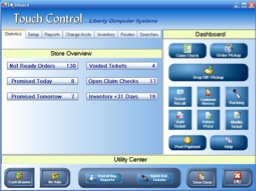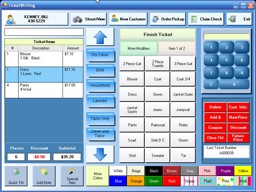 Liberty Computer Systems was established in 1987. Our goal from the start is to provide the Dry Cleaning Industry with the best computer solution dry cleaning software for their business. The first system we introduced was the Countertop Computer. It boasted an IBM XT Computer with 640KB of RAM. To it's credit there are still original Countertop Computers in use after 20 years of service.
Liberty Computer's only designs systems for Dry Cleaners & drycleaningsoftware. Our software is always being revised to enhance productivity and to incorporate the latest technologies. The hardware we use is of the highest quality. We will never use inferior parts to cut costs. Every peripheral we offer is thoroughly tested before it is added to our product listing. We recognise that providing our customers with a dependable system is our responsibility and we take that job seriously.