Liberty have partnered with Hiemac for Laundry Locker systems.

The 24-7 Laundry Locker allows customers to pick up or drop off garments any time they like.
Supermarkets are open around the clock to service those extra customers, banks have been using automated teller machines for well over 20 years. Today both men and women are often working from 9-5 every day making it difficult to get to those shops that close at 5.30.
People demand and expect convenience, and if you want to succeed, consider giving them what they want.

How it works
A man walks up to the cleaners at 7pm, carrying a bag of soiled garments. He takes his credit card out of his pocket, inserts it into the machine in front of the store, without a word the man drops the bag into the box. At the same time the door on the face of the machine quietly opens, he reaches in and takes his cleaned and pressed garments from the hook, from a previous order, gets his card and heads home. The door automatically closes and locks behind him the instant he removes his garments.


Liberty's 24/7 Laundry locker uses advanced round the clock monitoring tools to ensure your always up and running, the laundry locker will report any fault to us.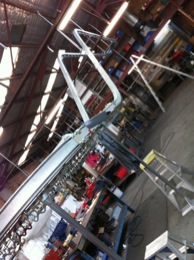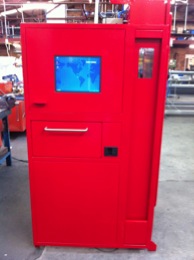 System automatically generates emails for tickets and sends off to the customer.